AUGUST FLEXITEX FEATURE PRODUCTS
Anti-Slip Tapes        DIY Stainless Steel Tactiles      Anti-Slip Peel & Stick Tactiles    
Anti-Slip Bitu-Color Coatings
*SPECIAL DEALS FOR AUGUST* 
–  Our quality products have multiple applications across Commercial, Industrial & Residential work sites to improve safety compliance & other worksite safety & surface refinishing issues.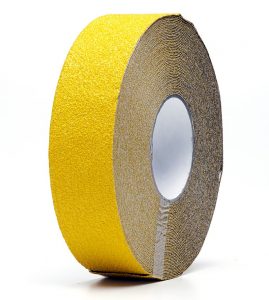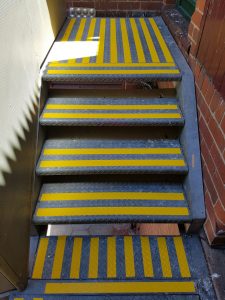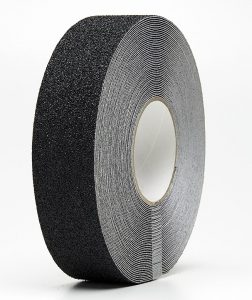 DIY Anti-Slip Tapes
50mm wide x 20metre roll


From $2.48 per metre.




Colours Available – Safety Yellow & Black




For Indoor/Outdoor Use.  Heavy Duty.




Water, Oil & Chemical Resistant.
DIY ANTI-SLIP TAPES are self-adhesive, PVC backed with a coarse oxide grip surface.
Applications include:
• Edge, Line & Colour Design Marking
• Added Traction/Grip Tape on Safety Ramps, Stair Treads & Staircase Step-off Surfaces, & Step Ladders
• Delivery Truck Tail Gates
• Warehouse & DC Floors
• Industrial, Commercial, General Public & Residential Pedestrian Areas
• Workplace Safety & Walkway Caution Zones – Compliant to AS4585.
CONTACT US FOR MORE INFO TODAY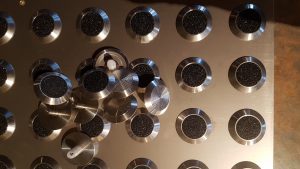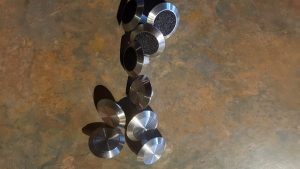 DIY Tactiles Stainless Steel (316)
Studs Only From 79 cents each, or




DIY Stainless Steel Stud Tiles 300mm x 300mm from $73.00 each




Sturdy Marine Grade Steel




AS1428.4 Compliant
DIY TACTILES IN STAINLESS STEEL (316 Grade) come in single stud/disc/circle form, or tile form.  These Tactile Directional Warning Indicator products are easy to install, indoors or out.
Apply directly to:
Carpet
Vinyl
Concrete
Timber
Pavers
Roads
Stairs
Ramps, &
Safely indicate entry & exits to staircases, travelators & elevators (especially for the visually impaired).
Perfect for Airports, Shopping Centres, Building Entrances & other directional or surface change situations.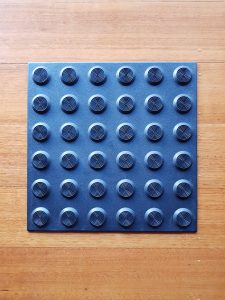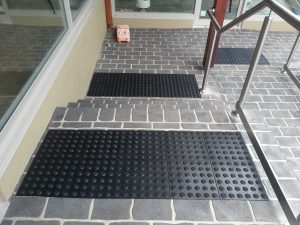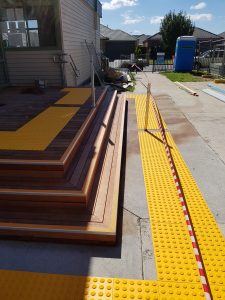 Peel & Stick PVC & Polyurethane Mats
Peel & Stick PVC Indoor Only Mats 300x300mm from $12.50




Peel & Stick Polyurethane Indoor/Outdoor Mats 300x300mm from $16.90 each




Colours Available – Blue, Ivory, Terracotta, Lt Grey, Dk Grey, Black & Safety Yellow.




10 Year Guarantee. 

R11 Slip Rated & Fully Compliant to AS.  Australian Made & CSIRO Tested.
PEEL & STICK PVC & POLYURETHANE DIMPLE TACTILES in easy-cut, non-fade, modular squares. Add Colour & Texture to improve pedestrian & even light vehicle safety by drawing attention to:
• Stair Treads, Staircase Entries & Exits
• Pedestrian Concrete Kerb Ramps
• Safety Indicator Zones – such as Train & Tram Station Platform Edges
• Building Entrance Doors
• Anywhere that a Tactile Ground Surface Indicator System is Required.
Our High-Tech Polyurethane Tactiles provide safety for the visually impaired, & clearly outline potential trip zones & safety walk zones in colours that add both aesthetic & protective appeal. They're strong & durable for superior performance, & super simple to install. They won't delaminate either!
TALK TO US & FIND OUT MORE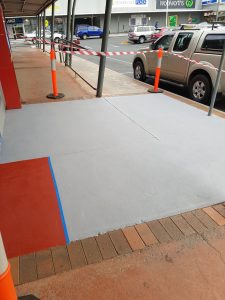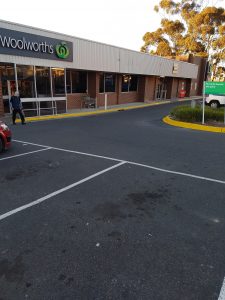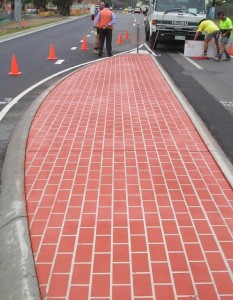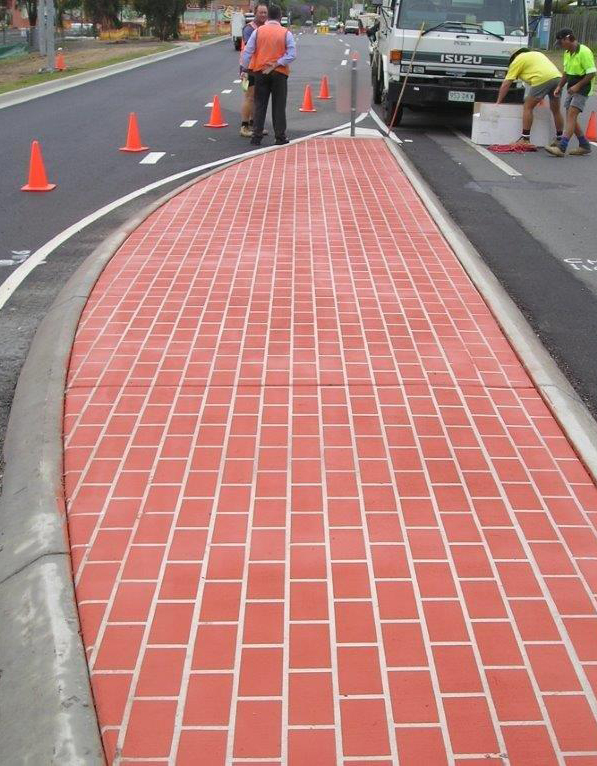 DIY Anti-Slip Bitu-Color Heavy Duty Paving Paint
Perfect for Line Marking Repairs, Walkways & Factory Floors




From $6.00 per sq. metre.




Wide Variety of Colours
DIY ANTI-SLIP BITU-COLOR PAINTS are ideal for touch-ups to existing Line Marked areas requiring repair, and other applications such as:
• Concrete, Bitumen & Asphalt Colouring & Refinishing
• Coatings for Bus, Cycle & Pedestrian Lane Marking
• Rejuvenating/Sealing Roads & Airport Runways
• Disability Parking Ground Signage & Other Shopping Centre Parking Zone Signage
• Decorative/Faux Paver Overlay Patterns.
CONTACT US Today for a FREE LINE MARKING, WALKWAY OR FACTORY FLOOR QUOTE & READ MORE ON OUR WEBSITE
SUPPLY & INSTALL AVAILABLE ON ALL FLEXITEX FEATURE PRODUCTS