With up to three-quarters of dirt that finds its way into a building coming in on the soles of shoes, it makes good sense to get rid of it at the entrance.
Frontrunner's diamond tread surface literally scrapes dirt away and its open grid design lets the debris fall through to the floor below
The addition of highly absorbent solution dyed inserts dry the soles of shoes providing an effective and complete 'clean and dry' system
Front Runner mat is Manufactured from hard-wearing flexible PVC, in a one piece welded format. Front runner provides an entrance system solution for recessed applications. Roll lengths of up to 12 metres, enable single piece lengths even in the biggest of entrances allowing speed of installation. Effective and functional for all entrance locations.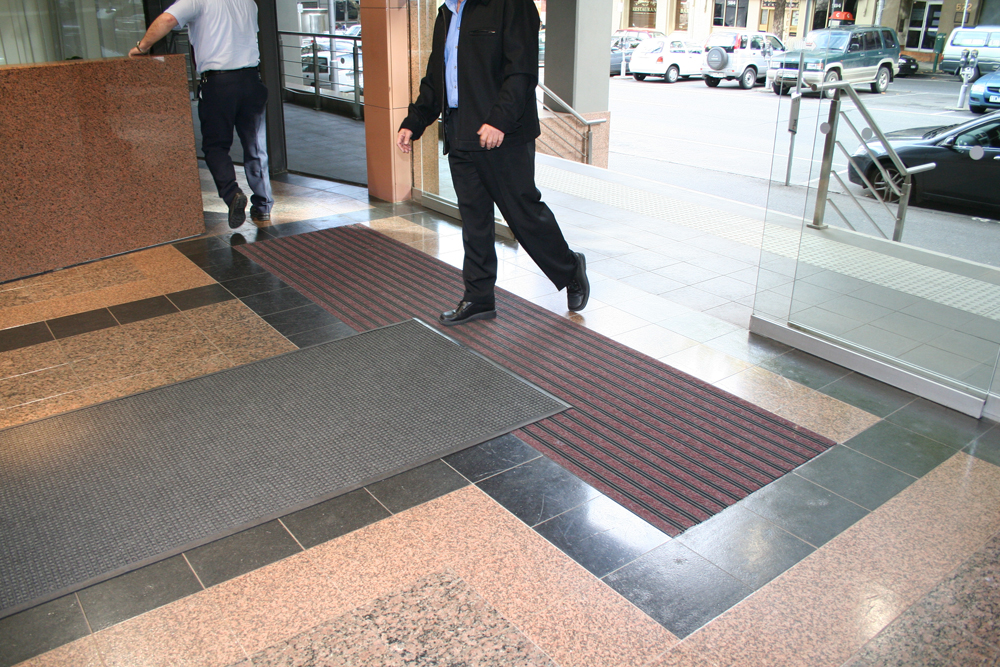 • Hard-wearing and long lasting in the heaviest of traffic
• Effective debris drainage for grit, sand & even snow
• Open grid construction allows extremely high soil holding capacity
• Flexible format contours to uneven surfaces
• Easy to remove and clean
SHAPES & SIZES:
630mm x 1200mm
900mm x 1500mm
900mm x 1800mm
1220mm x 1800mm
1220mm x 2500mm
Also Available in Made to Measure Sizes
For more information please call one of our friendly staff on 0406 330 907